Round coil air-cooled
Large stimulation area with combined deep and stronger stimulation
Designed for applications where a large stimulation area is required in combination with long treatment protocols.
Air-cooled coils are a perfect choice for entry-level treatment with TMS. They combine good performance with low investment.
Specification
Intensity control: with control knob
Pulse emitting: with trigger button
Cable length: 1.5m
Diameter: 70mm
Total price:
Price on request
As standard, our systems are ready for shipment after 2-4 weeks. Ask us for the current delivery times for your desired system.
A skilled delivery team will bring your device into your office or hospital. They install the system according to the manufacturer´s specifications.
Certified trainers conduct the training on-site in coordination with your team. They train your team in the technical operation of the device as well as in its use, such as contraindications or possible side effects.
Our experienced team of TMS experts is of course also available to you during the operation of the device with advice and assistance. As our customer, you have exclusive access to our hotline for quick and uncomplicated help with questions.
Description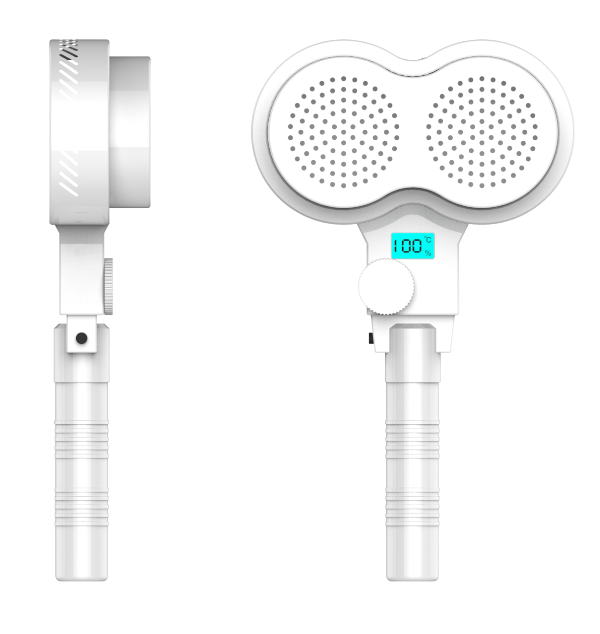 The air-cooled coils.
Air-cooled systems usually use a fan to cool the coil. The fan transports the heat away from the coil and thus allows a much longer stimulation time than, for example, a non-cooled stimulation coil. Since air cooling does not require a separate cooling unit, this type of cooling is very economical.
For the different applications, we offer air-cooled double coils as well as air-cooled round coils.
Advantages:
1. Outstanding heat dissipation based on superior airflow design;
2. Intelligent fan speed control for optimal heat dissipation with reduced fan noise;
3. Easy to operate;
Our air-cooled coils impress with their performance, their favorable price, the low noise level and in the comfort of handling.
Air-cooled coils:
Round coil air-cooled
Double coil air-cooled
Category: coils